Los Angeles is an expansive metropolis comprising a plethora of attractive neighborhoods. Whether you enjoy a small-town feel or a posh and lively environment, you can find it here. Let's focus on coveted westside communities and pinpoint why people move to these coastal districts in droves!
Brentwood
Brentwood is an affluent suburb in West Los Angeles, known for its luxury homes and tree-lined streets. Many celebrities and movie stars call Brentwood home. This small yet sophisticated enclave boasts high-end boutiques and hip restaurants balanced by its expansive, secluded residences. Brentwood maintains a small-town feel while retaining a distinct presence in LA culture. Residents lead a healthful, cultured lifestyle.

Compared to other LA neighborhoods, people in Brentwood tend to live life at a slightly slower pace, reveling in the natural surroundings and cultural amenities. Head north to Crestwood Hills Park with your family to play on the basketball court and baseball field, roam the playground, nosh a picnic, and visit the dog park next door. For a great hiking and dog-walking spot offering a scenic canyon, head to the forested 8-mile trail of Sullivan Canyon Park.

In addition to stunning scenery, locals adore spending their time at The Getty Center and the Brentwood Country Club. The Getty Center is a beautiful museum featuring fine art, modern architecture, unique gardens, and breathtaking city views. If your cup of tea is exceptional golf and tennis facilities, and building friendships with like-minded high-society people, become a member of the Brentwood Country Club.

Brentwood residents' favorite pastimes include staying active and centered with yoga, hiking, shopping, and celebrity-watching. If you're looking for a charming and quiet residential community within the boisterous Los Angeles metropolis, Brentwood is the destination for you.

Brentwood is home to several excellent schools, including:
Brentwood School, Private, grades K-12
Brentwood Science Magnet, Public, grades K-5


Malibu
Beach living with a high price tag, Malibu emanates a relaxed yet refined appearance. This beach town is infamous for housing musicians and actors who appreciate the lavish properties and proximity to the Pacific Ocean. With a median listing home price at $4.2 million, this iconic community is comprised of the well-to-do. Malibu is the meeting point for glamour and beach living.

Some popular activities include shopping in exquisite stores and dining at exceptional restaurants. Malibu Country Mart is a haven for exclusive shops, delicious eateries, wellness concessions, and various services. After spending the day sunbathing and shopping to your heart's content, head to Nobu for fresh sushi and succulent Japanese A5 wagyu steak.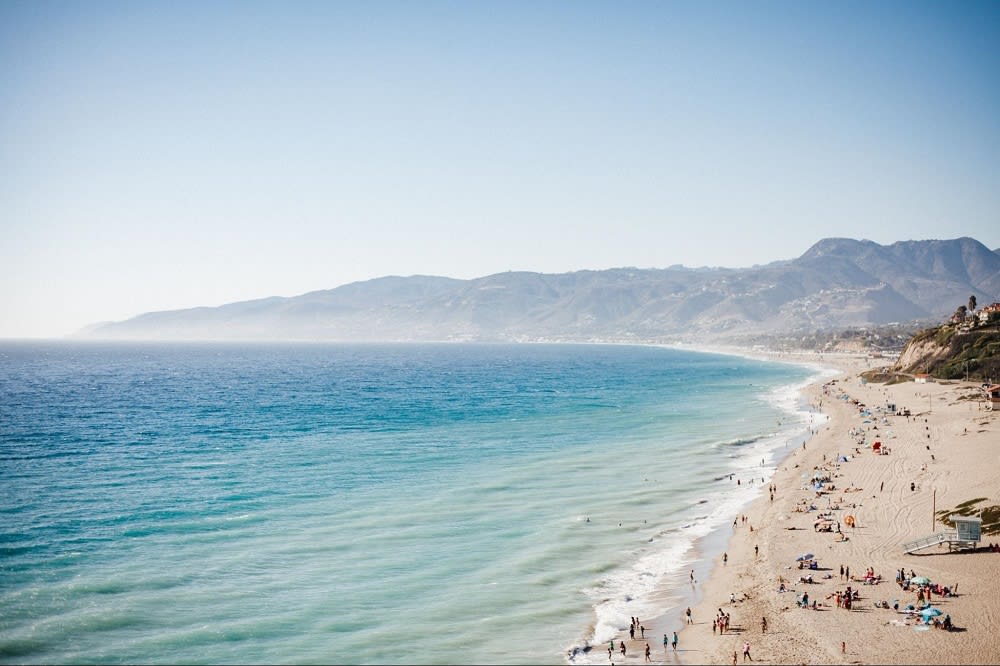 Given its coastal location, going to the beach is a favorite local pastime. There are many places to catch some bodacious waves in Malibu, including Zuma Beach, Topanga Beach, Surfrider Beach, and County Line. If you prefer to stay on land, there are plenty of hiking and mountain biking spots in the nearby mountains. Various pursuits both indoors and outdoors keep Malibu residents happy, healthy, and dazzling.

Malibu has several excellent schools:
Our Lady of Malibu School, Private, Catholic, grades K-8
Malibu High School, Public, grades 9-12


Marina Del Rey
Marina Del Rey is a quaint, 1.5 square miles waterfront community. Its location provides a beach town feel while being in proximity to Los Angeles city amenities. Homes range from mansions to condos boasting floor-to-ceiling windows overlooking the glimmering waterfront of this upscale neighborhood.

The harbor is the focal point of this community, making it a water lover's paradise. The marina is the largest man-made harbor in the country and houses an array of sailboats and luxury yachts. Residents adore Marina Del Rey for its proximity to the Pacific Ocean and Marina Beach, AKA Mother's Beach, where locals can be seen playing volleyball and sunbathing on any given day.

The Fisherman's Village is a premier destination where inhabitants relish daily sailing, powerboat, jet ski, paddleboard, and kayak rentals. For a laidback afternoon of grilling or undertaking an outdoor educational program, stop by Burton W. Chace Park. Whether you're looking for active or tranquil ventures, you can find everything you desire in Marina Del Rey.
Pacific Palisades
Stunning landscapes and seascapes make Pacific Palisades a highly sought-after Los Angeles neighborhood. The community is tight-knit and lures Hollywood celebrities and entertainment business pros. If you enjoy getting to know your neighbors, diving in the ocean, and exploring the mountains, move to Pacific Palisades.

Pacific Palisades' landscape offers swimming, surfing, hiking, mountain biking, and other outdoor recreational opportunities. In addition, there are several parks to enjoy passive recreation and family bonding. Temescal Canyon is excellent for catching up on the week's events while hiking with a friend. Alternatively, Palisades Park is perfect for breathing the salty ocean air, picnicking, and viewing the rose garden while gaining peace of mind.

Get a feel for the local color by heading to the walkable Palisades Village with 40+ boutiques, restaurants, and entertainment options. Beachy, pricey, and beautiful - Pacific Palisades draws people in with its close community.

Pacific Palisades is home to several excellent schools:
Palisades Elementary Charter School, Public, grades K-6
Palisades Charter High School, Public, Magnet, Charter, grades 9-12


Santa Monica
Santa Monica is a premier tourist destination in West LA. The cost of living is relatively high, and there are many different housing types to choose from in this coastal community. This bustling beachside area is popular with locals and tourists alike. People flock to Santa Monica to experience the beach, fine dining, shopping, and museums, all within reach of other posh LA neighborhoods, including Brentwood, Pacific Palisades, and Venice.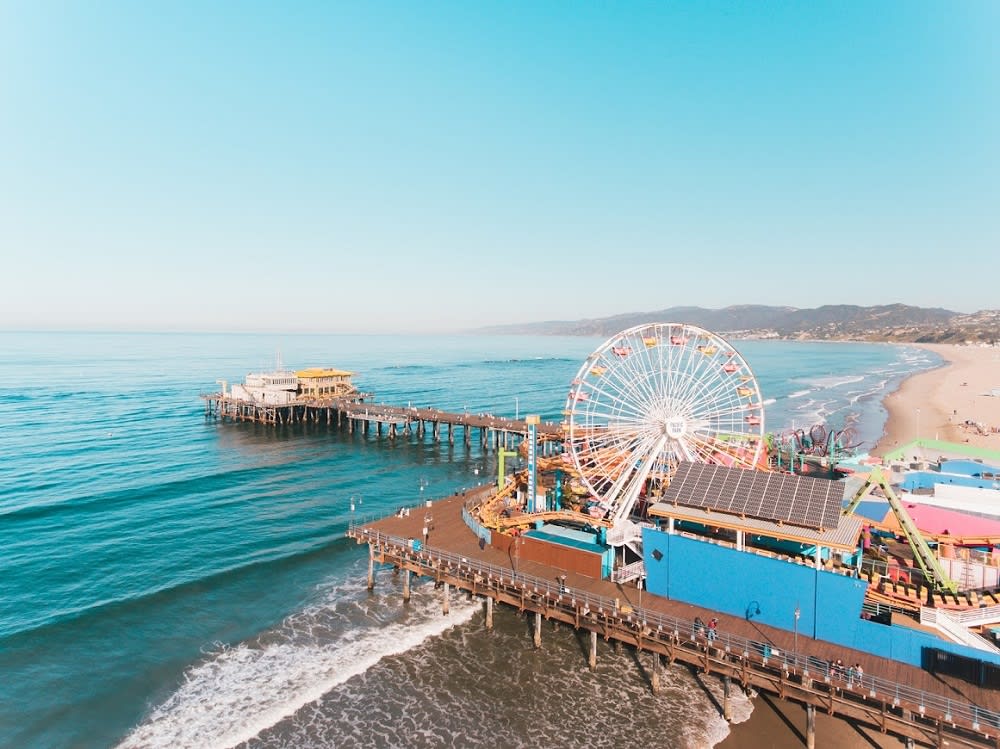 You can easily spend the whole day on The Pier, getting an adrenaline rush on the rides of Pacific Park, playing arcade games, riding the historic merry-go-round, and more. Undergo some hands-on marine education, watch talented street performers, and take a trapeze class all in one central location! If you prefer shopping-til-you-drop, head to Third Street Promenade. Here you can partake in world-class shopping, catch some captivating entertainment, and dine on fabulous fares.

To purchase the freshest local foodstuff available, stop by the Downtown Santa Monica Farmers' Market on Wednesdays and Saturdays. You simply cannot beat the family-friendly community market where you get the privilege of buying artisanal cheese, natural meats, baked goods, and seasonal produce directly from farmers' hands. Soak up some sun, dine beside celebrities, and delight in a lavish beachside lifestyle in Santa Monica.

Several noteworthy schools are serving Santa Monica:
Marquez Charter School, Public, Charter, grades K-5
Santa Monica High School, Public, grades 9-12


Venice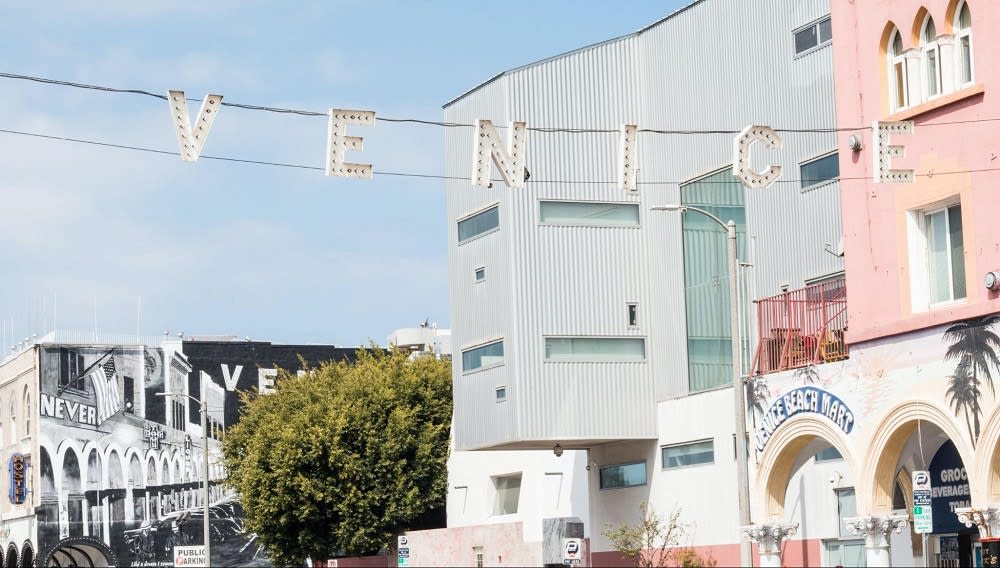 Mellow, unhurried, and seaside are words that come to mind when people think of Venice. This vibrant, bohemian beach community attracts tourists and free-spirited locals. Due to its popularity and array of attractions, Venice has become one of the most expensive places to live in Los Angeles. Unlike other pricey LA communities, Venice offers a unique charm. Properties range right along with its citizens, boasting artsy apartments and expansive contemporary estates. People come from far and wide to explore the eclectic scene that is Venice.

For an authentic Venice experience, stop by the oceanfront Venice Boardwalk for people-watching and window shopping. Rows upon rows of vendors sell their artwork, jewelry, musical talents, and other handmade goods here. View body-builders endure miraculous, ambitious workouts at the infamous Muscle Beach Venice before strolling along the tranquil and historic Venice Canals. Other favorite pastimes include surfing, swimming, and skateboarding at the beachside skate park.

Once you've done all the playing, shopping, and people-watching you can stand, head to one of the many fine local eateries. For some delectable vegan/vegetarian fares and a glass of wine, head to The Butcher's Daughter. If you're more of a red meat enthusiast, stop by The Win-Dow for a classic smash-burger and an ice cream sandwich.

Venice is home to several excellent educational institutions:
Westminster Avenue Elementary School, Public, Magnet, grades K-5
Venice Senior High School, Public, grades 9-12

Once you have discovered the endless gifts offered by these stunning LA coastal communities, you'll undoubtedly desire a westside home to call your own. Contact Santa Monica realtor Tracey Hennessey to assist in your quest for Venice real estate or property in any of these exceptional coastal communities.