So, you've decided to put your beautiful Santa Monica home on the market in order to take advantage of prices that have soared during the last year. Great idea!

If you've sold a home before, you know it's a time-consuming process with many steps. If you adequately prepare your home and pay attention to details along the way, you should end up getting multiple offers, some for above listing price. You might even attract a bidding war from buyers who are desperate to get into their dream home in a tough market.

But if this is your first time selling a home, you'll be learning on the fly how the many parts of the process all come together at the end.

First, though, there are some big steps to take once you've decided to list Santa Monica real estate for sale. Yes, you should make a tidy profit. Just make sure you don't miss some important steps that could cost you money, even in a market as competitive as Santa Monica's.
Market Dynamics
According to Redfin, the median price of Santa Monica, CA real estate was $1.9 million, an increase of 33.9% over a one-year period. The website said 41.3% of homes sold for above list price, and some homes get multiple offers. It added that hot homes can sell for around 6% above list price and go pending in around 26 days.

That's great news for sellers. The market is expected to remain strong through 2021 and into 2022 because mortgage interest rates remain low, and there has been a shortage of homes. That said, there's still a lot of work to do once you've decided to sell. The list can be boiled down to some major tasks detailed below.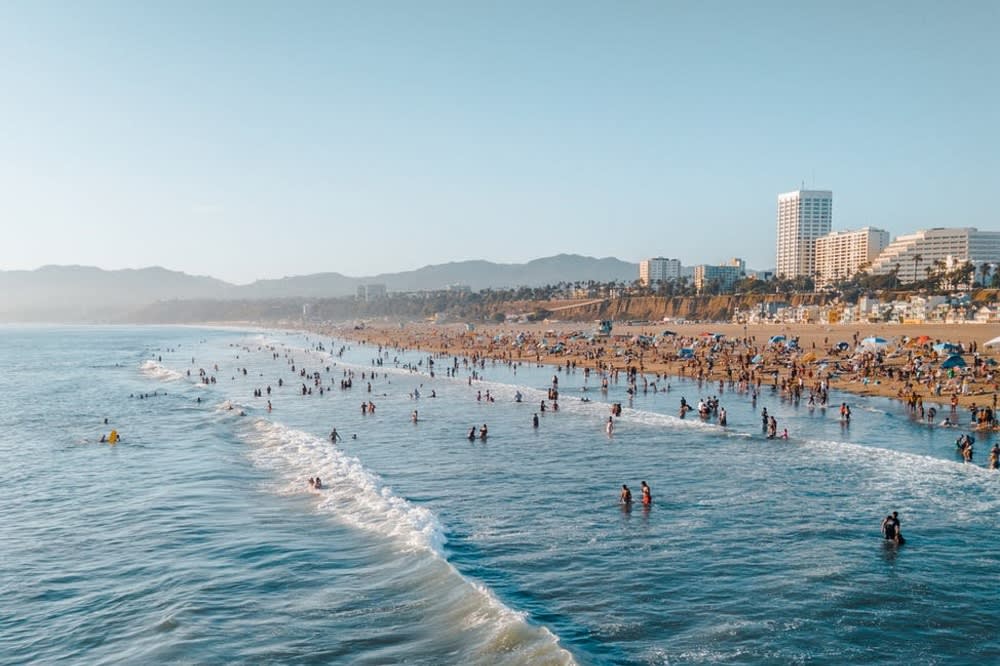 Hire a Great Agent
Your best friend throughout the process of selling Santa Monica, CA real estate will be the real estate agent you hire. Start getting references from co-workers, friends, and family members who have recently sold homes. Start doing some online research of their profiles and the company they work for, and call some references to find out what they thought of the agent's performance in selling their properties.

Once you've got a list of three or four solid candidates, invite them into your home for interviews. This will serve two purposes: You'll get to know them, and they'll get a sneak peek at the home they might end up listing on your behalf. Ask each of them to go over their list of successful transactions during the last year and explain what went right.

At a certain point, you'll get a gut feel for which agent you want to hire. Once you do, strategize on the next steps, and set a timeline. Your new agent will have a lot of great suggestions for you. From this point forward, plan on staying in constant communication with your agent to ensure smooth sailing.
Prepare Your Home
If you've sold Santa Monica, CA real estate before, you've heard the phrase, "declutter, depersonalize, stage." Even in a hot market in a beach town like Santa Monica, you want your home to leave a good impression with a flock of potential buyers. If you spiff it up, one or more of those potential buyers will be wowed enough to make a great offer.

Remember, other buyers are competing for top-dollar offers, too, and if your home doesn't knock the socks off buyers, they'll simply head to the next listing. Your home could then languish on the market longer than it needs to.
Declutter
This means get rid of everything that doesn't need to be in your Santa Monica real estate for sale and will only distract buyers when they tour your home. That means the pile of magazines on the coffee table in the living room, the stack of unpaid bills you have on your dining room table, and the kids' toys in the corner of your living room.

Anything you want to keep but don't need from now until you move should be boxed up and moved to storage. Anything else should be thrown away, recycled, or donated to a thrift store. This also applies to closets, drawers, and cupboards. Try to remove half of your possessions in order to open things up and allow prospective buyers to see how much space there actually is. This will let buyers start envisioning themselves living there.
Depersonalize
Remove all family photos from the walls of your Santa Monica, CA real estate, as well as other personal items such as framed awards, college diplomas, and the kids' drawings you've got displayed on the refrigerator. Also, clear out any trinkets or souvenirs you've got displayed on shelves, bookcases, or counters. Potential buyers aren't there to see the foul ball you got at a baseball game or the plastic animals your kids bought at the zoo.

As part of this process, repaint the entire interior in a neutral color. Experts suggest neutral and light colors such as off-white, beige, or grey. Again, you'll have a wide range of potential buyers coming through, all with their own tastes and likes. You don't want to turn off any of them; rather, you want them to be able to envision what colors they might paint the interior. After all, your favorite color likely isn't the favorite color of someone who could be paying big money to buy your house.
Stage
Here's where you can really make your Santa Monica real estate for sale shine. Remove any excess furniture from every room, and move it to storage. Take the furniture that's left and arrange it to show off the floor plan and allow for potential buyers to easily move throughout the house. That will give them a sense of what it will be like for them to live there. At a certain point, they might just decide that's the home for them. Lastly, give the place a good cleaning. Now, you're ready to have that "For Sale" sign placed in your front yard.

If you plan to sell Santa Monica, CA real estate in 2021 and want to ensure your home is prepped to get the biggest offer, let trusted local agent Tracey Hennessey put her years of experience to work for you.